The legendary singer was survived by his wife Pam, his stepdaughter Zoey and two grandchildren. Many members of the music world mourned Cocker's passing. Ringo Starr was just one of the people who took to Twitter to express their sadness, tweeting "Goodbye and God bless to Joe Cocker from one of his friends."
Cocker, who counted Ray Charles and Lonnie Donegan among his early influences, made his singing debut with his brother Victor's skiffle band when he was only 12 years old. Several years later he became a drummer and harmonica player for a band called the Cavaliers. Before long, however, Cocker took his rightful position at the front of the stage as a singer, working a day job as a gas fitter for the East Midlands Gas Board while he tried to make it as a pop singer working under the name Vance Arnold, playing the covers of songs by popular singers like Chuck Berry and Ray Charles as Vance Arnold and the Avengers.

The group got the first big chance when they got the opportunity to support the Rolling Stones at Sheffield City Hall in 1963. The very next year, he signed as a solo act with Decca. The first single he released was a cover of The Beatles' "I'll Cry Instead" (with session guitarist Jimmy Page). When it flopped, Decca dropped Cocker and he dropped his stage name, performing briefly with a new group before taking a break from music altogether. He returned in 1966 by singing rock and soul in the pubs of England with his superb backing group, the Grease Band, eventually landing a minor hit in the United States with the song "Marjorine." He hit #1 in the U.K. in November 1968 with his version of the Beatles' "A Little Help from My Friends." His album of the same name featured such guest performers as Jimmy Page and Steve Winwood. His career really took off after he sang the song at Woodstock in August 1969. A second British hit came with a version of Leon Russell's "Delta Lady" in the fall of 1969 (by then, Russell was Cocker's musical director) and both of his albums, "With a Little Help from My Friends" (April 1969) and "Joe Cocker!" (November 1969), went gold in America. In 1970, his cover of the Box Tops hit "The Letter" became his first US Top Ten. Cocker's first peak of success came when Russell organized the "Mad Dogs & Englishmen" tour of 1970, featuring Cocker and over 40 others and resulting in a third gold album and a concert film. Subsequent efforts were less popular, and problems with alcohol (both on- and off-stage) reduced Cocker's once-powerful voice to a croaking rasp.

In a now-famous 1975 performance on the television show "Saturday Night Live", Cocker appeared on stage singing "Feelin' All Right", when cast member John Belushi, wearing near identical clothes, entered the stage and stood next to Cocker, doing an incredible impersonation of him. The two sang the lines of the song alternately. A music critic wrote of the performance, "John Belushi sounded more like Cocker than Cocker did!".
Cocker also returned to the US Top Ten in 1975 with the romantic ballad "You Are So Beautiful", and topped the charts in 1982 via a duet with Jennifer Warnes on "Up Where We Belong", the theme from the film "An Officer and a Gentleman". The ballad became a US #1 hit and earned the pair a Grammy Award win for best pop performance by a duo or group with vocal in 1982 and the Academy Award for Best Original Song in 1983.
His studio albums for the decade included "Sheffield Steel" (1982), "Civilized Man" (1984), and "Unchain My Heart" (1987). At the close of the decade, Cocker returned to the pop charts again with "When the Night Comes."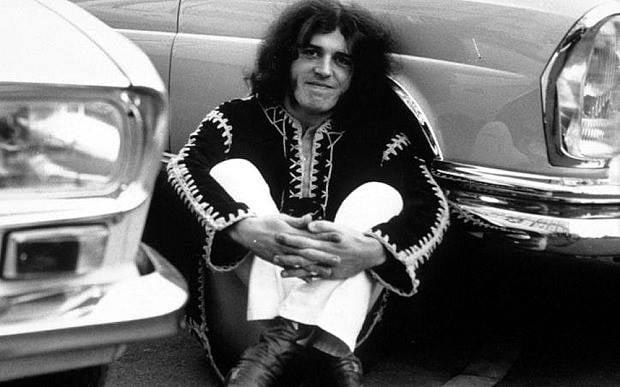 He still charted during the '90s, albeit with less frequency than he did in the '70s and '80s, but in his later years, Cocker remained active on the music scene. He kept recording, releasing Have a "Little Faith" (1994), "Across from Midnight" (1997), followed by "No Ordinary World" two years later. "Respect Yourself" appeared in 2002, and the covers album "Heart & Soul" followed in 2004. "Hymn for My Soul" (which featured cover versions of songs by Stevie Wonder, George Harrison, Bob Dylan, and John Fogerty) landed in 2007.
He was also awarded the OBE (Officer of the Order of the British Empire) in the 2007 Queen's Birthday Honors List for his services to music. His complete "Live at Woodstock" performance was released in 2009.
In 2010, "Hard Knocks", his first studio album in three years, appeared in Europe. Cocker's 23rd studio album, "Fire It Up", was issued in November 2012 on Sony, proved to be his last. It was produced by Matt Serletic, known for his work with Collective Soul, Rob Thomas, Matchbox Twenty, and numerous others.
SOURCES:
http://www.cocker.com/
http://www.britannica.com/biography/Joe-Cocker
http://www.mtv.com/artists/joe-cocker/biography/
http://www.oldies.com/artist-biography/Joe-Cocker.html
http://www.8notes.com/biographies/cocker.asp
http://www.biography.com/people/joe-cocker
http://bettylou.zzruss.com/cockerbiography.htm
http://classicrock.about.com/od/CtoE/p/Joe-Cocker.htm
http://thegreatrockbible.com/portfo…/joe-cocker-biography/
http://www.thefamouspeople.com/profiles/joe-cocker-4317.php
http://www.allmusic.com/…/joe-cocker…/biography
http://www.villagevoice.com/…/joe-cocker-became-one-of…
https://en.wikipedia.org/wiki/Joe_Cocker